#1 Options Masterclass | Perfect for Beginners
Discover Proven Strategies To Trade Stocks & Options Profitably - Even If You Are A Newbie!
Webinar Exclusive: Discover how our 3-Step trading system can empower you to accelerate your financial freedom via Stocks & Options trading, and live the life of your choice.
➜ Reserve My Spot Now
What You'll Learn On This Free Masterclass:
How to Start Correctly?
Miss it, regret forever.
99% of traders falter simply because they don't kick off correctly. By the time they catch on, they lost lot of money and time. Discover how our 3-Step system can help you avoid emotional pains and financial disasters.
Don't wish you'd known earlier.
How to Build A Rock-solid Portfolio
Say goodbye to confusions and countless jargons! I'll reveal 3 secrets to determine if stock is worth investing.
Also, see for yourself how even Warren Buffett uses options — and how you can do it correctly.
Top 3 Options Strategies
Discover how OPTIONS can empower you to create multiple sources of income without affecting your work & life.
Discover the unique factors of time and volatility that are working in current market conditions.
The Single Biggest Mindshift
Think compounding is just for the wealthy? Think again. I'll unveil the mindset shift essential for multiplying your assets. Learn the straightforward formula and its 3 crucial variables.
Miss this formula and you miss out the key to exponential growth.
Insiders Blueprint for Success
Use our PDF workbook as your compass to navigate and hit your financial goals. We have trained thousands of investors since 2006.
 Imagine the strides you could make with the very blueprint that's been a game-changer for so many.
Options Made Easy
I was able to follow all. He makes it so simple, so easy anyone could follow.
- Aaron
Game Changer
"I always thought options are complex. This webinar opened my eyes. It's a game-changer."
- Jason L.
Perfect Webinar
Didn't know where to start. Learnt about coach Manoj's masterclass, this webinar was a perfect introduction!
- Aisha R
Who Should Attend Options Masterclass
Whether you're NEW to investing… OR you've already started a little… OR You're a seasoned investor……This training is FOR YOU.
Mastering Proven Systems & Strategies is the SECRET OF SUCCESS…and it is the fastest way to compress decades of learning curve into days.
AND IF YOU ARE truly serious about mastering proven and right strategies that help you create MASSIVE WEALTH in the coming months…This event is FOR YOU.
INDIVIDUALS – Tired of being an employee & stuck in the rat-race, looking for a step-by-step blueprint to create a massively profitable business online or offline.
BUSINESS OWNERS $ ENTREPRENEURS – Looking to enhance their bottom line or differentiate from their competition so that they become the only logical choice.
PROFESSIONALS – People who want that extra edge in their careers.
OTHERS – Anyone who sells, negotiates or presents ideas to either sell himself, a product or a service.
"Mastering The Art of Trading Options Profitably" Workshop
This is the ultimate transformational training for aspiring traders or someone looking for creating another income using the stock markets. Anyone who needs to learn to trade effectively is going to be able to generate massive gains and massive transformation.
You will be able to do what you've never done, profitable trading, consistently! 
Mentor's Mentor
Hi I'm Manoj Kumar
B.Tech. MBA, CTA
Since 2006, Manoj has trained thousands of people to start their trading journey, generate consistent returns from the financial markets and build profitable trading systems. In fact, he is called #1 Options Mentor as many of his mentees have now either become full time traders or one of the top coches in their respective countries.
Manoj Kumar, founder of OptionPundit.com, is an MBA, registered CTA and arguably one of the most original options traders globally with over 800+ articles under his belt. His blogposts have been featured on Bloomberg, Google Finance, Chicago Sun Time, Palm Beach Post, Reuters, etc.
My team and I are passionately committed to help you succeed as a richer, wiser, and happier investor so you could make this world a better place.
Let's do it together!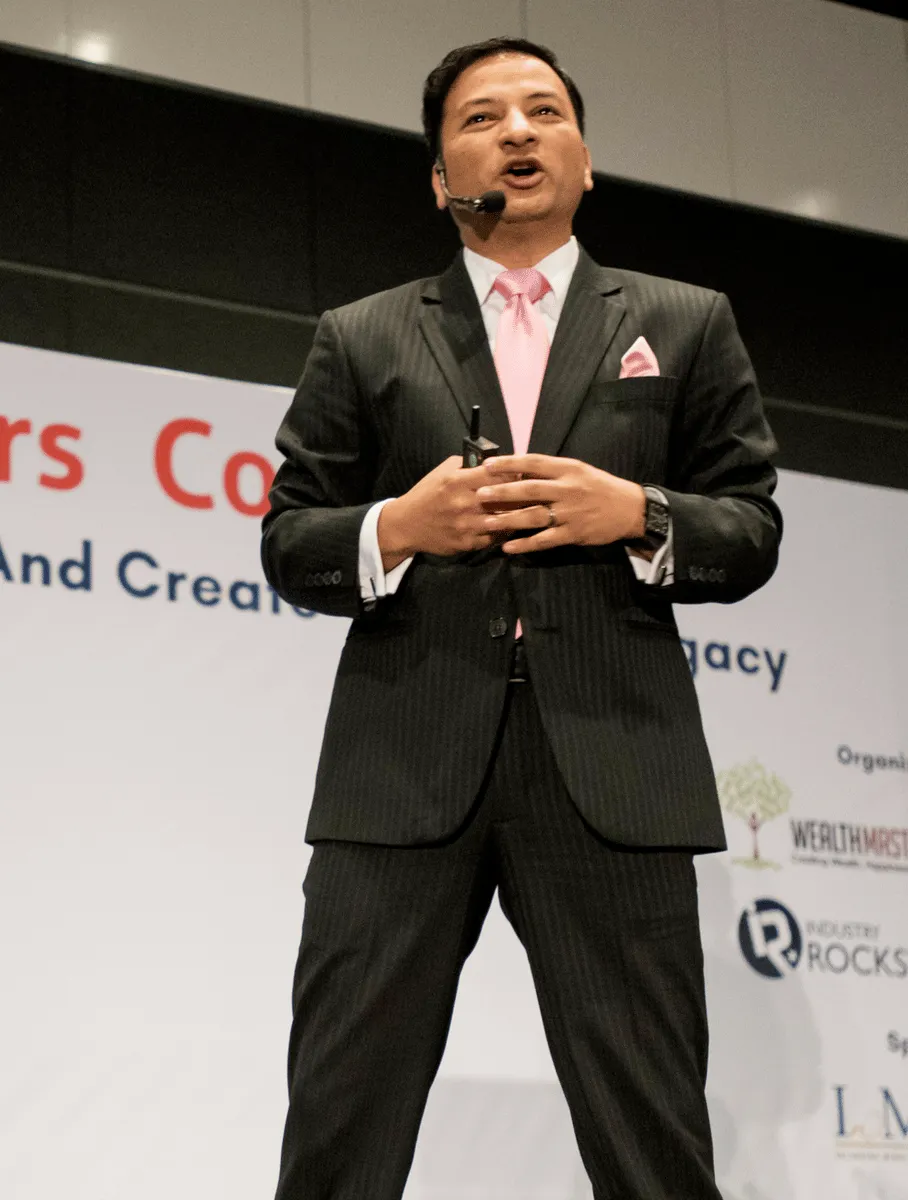 Terms and Conditions | Privacy Policy
This site is not a part of the Facebook website or Facebook Inc. Additionally, this site is not endorsed by 
Facebook in any way. FACEBOOK is a trademark of Meta Platforms, Inc., (formerly known as FACEBOOK, Inc.)
Copyright © OptionPundit.com.  All Rights Reserved.
IMPORTANT: Earnings and Legal Disclaimers
We don't believe in get-rich-quick programs. We believe in hard work, adding value and serving others. And that's what our programs are designed to help you do. As stated by law, we can not and do not make any guarantees about your own ability to get results or earn any money with our ideas, information, programs or strategies. We don't know you and, besides, your results in life are up to you. Agreed? We're here to help by giving you our greatest strategies to move you forward, faster. However, nothing on this page or any of our websites or emails is a promise or guarantee of future earnings. Any financial numbers referenced here, or on any of our sites or emails, are simply estimates or projections or past results, and should not be considered exact, actual or as a promise of potential earnings - all numbers are illustrative only. If you have questions, email [email protected]. Thanks for stopping by. Until next time, remember: You're closer than you think.